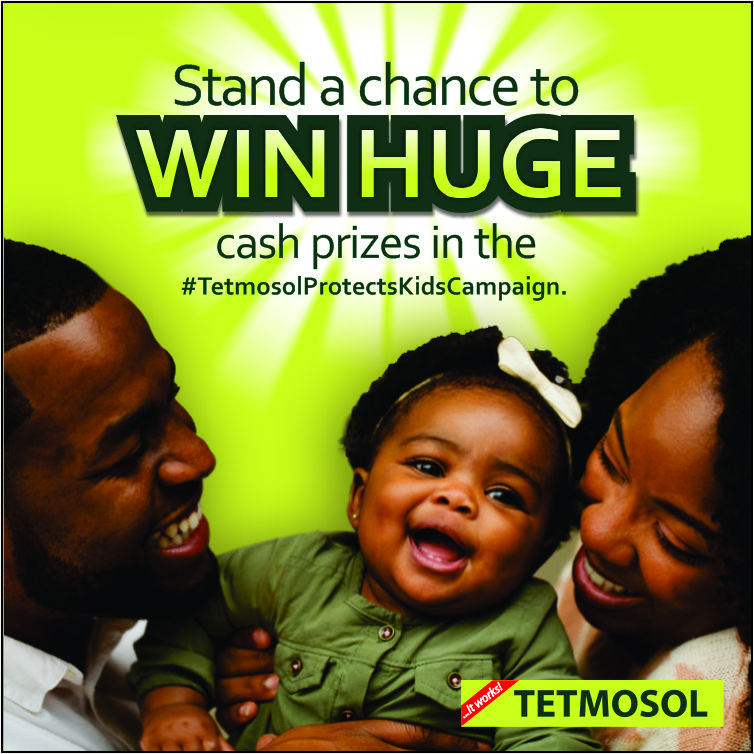 Have you heard the joke about a son telling his mum to celebrate him on Mother's Day because, without him, she won't be a mum? Just like that little boy, Tetmosol recognizes parents, because, without them, there would be no children.
Over the past few days, we asked people to tell us about their parents: what they miss most about them, the things they remember their parents doing to keep them safe and protected, and their parents' acts of love and devotion that they would repeat with their children.
Parents go out of their way in ensuring that their children have a good start, get the best that life has to offer, and are protected always.
For this year's Children's Day, Tetmosol is bringing you the #TetmosolProtectsKids Contest as a means of celebrating and rewarding amazing parents for all their love, care and support in making growing up fun and memorable for their children.
To participate in the competition, make sure you are following Tetmosol across all social media platforms, and look out for the #TetmosolProtectsKids contest on their pages. Send in your entry by dropping a comment detailing all you do and the actions you have taken in protecting your child and how this has helped to keep your child safe and protected.
Best entries stand a chance to win huge cash prizes.
Stay tuned and follow our page on social, Facebook: @Tetmosolnigeria, Instagram: @Tetmosola_ng  and Twitter: @Tetmosolnigeria.
———————————————————————————————————————————————————————-
Sponsored Content
The post #TetmosolProtectsKids: These Tweets Show How Amazing Parents Are 💖 appeared first on BellaNaija – Showcasing Africa to the world. Read today!.