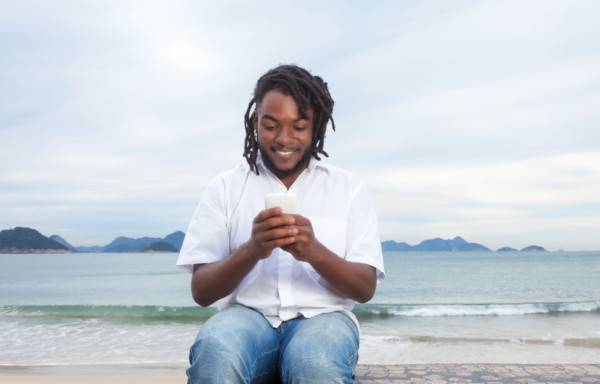 Hey friends,
Have you heard about the "Close Friends" update on Instagram stories, launched on the 30th of November? Let's talk about how you can maximize this update for your brand and personal use. If you have not heard about it, hmmm, make sure your app is updated so you're on the same page with us.
According to Instagram, with the Close Friends list, you have the flexibility to share personal moments with a smaller group of people selected by you. The best part is you can add and remove accounts from the list without them ever knowing. However, when you share stories with this list, your profile picture appears with a green ring in the stories tray. Just like your regular stories, content posted is available for 24 hours. Also, followers not included on this list won't see the story at all, and you cannot request to be on someone's Close Friends list (that would be awkward, anyway).
While there is already the choice of hiding certain people from your Instagram stories, personal and business accounts that are not private are open to being viewed by even accounts that don't follow them. So, this update is a cool one. Let's get into some ways to maximize it.
Sharing private moments
Remember that time when Instagram was only for connecting with close friends and sharing funny pictures of yourself? When nobody cared about aesthetics and it was just your friends? Good ol' times! Well, with the close friends update on Instagram stories, you can achieve something close. If you want to keep things on the low on social media, your account should probably be private. But maybe you want to share some stories with your IRL friends only, then this is a great way. According to an article from Wired, Instagram has been testing this feature for over a year after noticing that users wanted more control especially over those who viewed their stories. If your personal page has grown to become a business page, this is a great way to still maintain some level of privacy on those personal Instagram stories.
Sharing exclusive content to your clients
Let's say you run an online class or offer a service, and would like to share helpful information only with people who have maybe dropped the coins, you can create a list with those people and share the gems. Instagram stories is a great way to share content, tips, and advice.  This is a cool update for those in the coaching business – you can create polls for your students about class sessions or even QnAs about what they're learning! Want more people to pay for your services or enrol in your online class? Let your general group of followers know that they're missing out on exclusive content, and if you're good, they'll pay up because of FOMO!
Testing a new product/business idea
Launching a new product and you want to get the opinion of people that have perhaps interacted with your business in the past, or a group of friends whose business minds you trust? You can share a poll to find out what they think. If you're working on a campaign or a business event with a select group of people, you might want to share Instagram stories with a particular list, while hiding that from other followers. You can show them the BTS of the product. This would be awesome for that. Also, this would be great to share information with a group of people you're working on a project with, or a simple appreciation post would be a great use of this feature. The possibilities are endless with this feature, but it's an opportunity to hear from those who really care about your business.
Extra: Organizing a party with friends or want to pick a vacation spot for a holiday? Create a poll on your Instagram stories and ask those on your Close Friends list to vote. Maybe you don't want the rest of the world to see your dancing videos? You already know what to do.
What I find most useful about this update is the flexibility of adding and removing people from the list without anyone being notified. This means you can use this list for all the purposes listed above. Cool, right?
Lastly, these are the two ways to create a close friends list:
Go to your profile, tap on "Close Friends" in the side menu, and add or remove followers from your list.

You can add and remove from accounts from this list anytime. You can also add to your list directly from Instagram stories.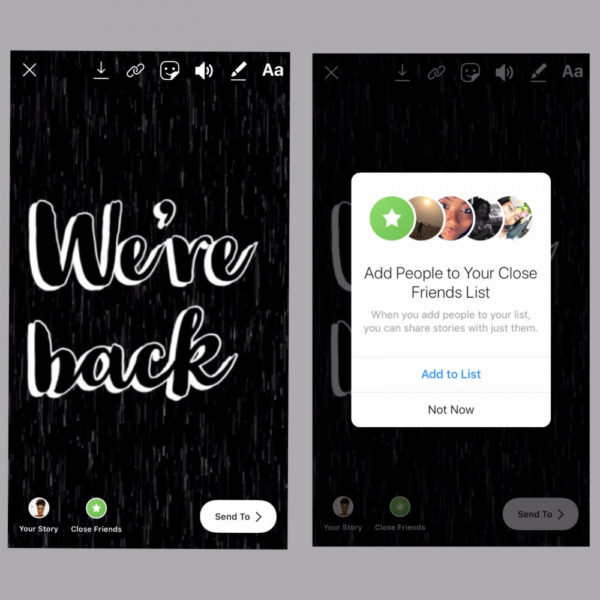 I hope you enjoyed reading this, let me know if you like this update or if you're going to try it out. Want to connect with me? Let's talk on the 'gram. And hey, you can receive more online marketing tips by joining my email list.
Photo Credit: Dreamstime
The post #GrowOnlineWithChinny: 3 Ways to Creatively Use the Close Friends Updates on Instagram Stories appeared first on BellaNaija – Nigeria breaking & top news to the World 24/7. Read Today.